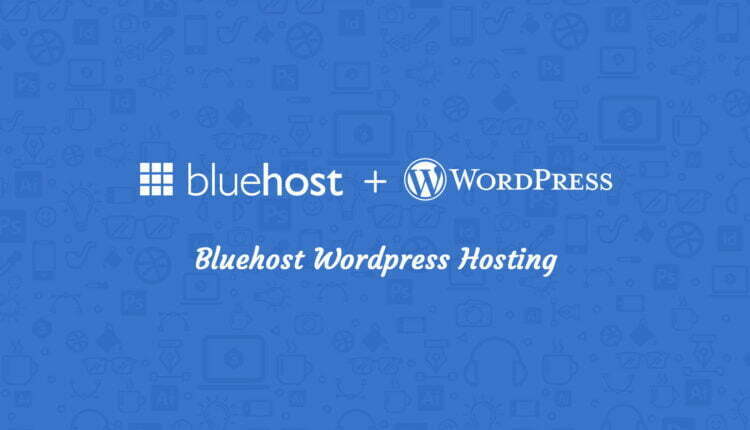 Grab Bluehost WordPress Hosting Deal
In this article, we will discuss the Bluehost WordPress Hosting. Bluehost is officially recommended by the WordPress team. It is a top rated as the first choice for WordPress hosting. As we know, WordPress is the most used CMS which helps the user to start their blog or website within a few minutes.
Today, I'm going to share Bluehost special offer to start a website or blog with an affordable package at $3.95 monthly.
If you are familiar with WordPress and just search for a good hosting provider then you can grab your offer here.

Why do we recommend Bluehost WordPress Hosting?
Lots of choices available when we need good WordPress hosting. Hosting providers offer some kind of features and tools to grab the users. Officially Wordpress is recommending the Bluehost as a WordPress hosting provider. Because of its features and tools. Also they people offers 24/7 Expert support for their users.
They have currently hosted over 2 million websites around the world. And offers some add-ons to their users.
Free Domain
1-Click WordPress Installation
24/7 Expert Support
30 days Money-back guarantee
Free SSL Included and many more.
Cost Effective Hosting
Bluehost is also known as a cost-effective hosting provider. Currently, they offer the cheapest price $3.95 for a single Wordpress site package. To get this great deal just click this promo link.
User-Friendly Environment
It's most important to make sure the hosting provider is user-friendly.  Bluehost is easy to use and provider user-friendly environment. They provide the most common cPanel where we can manage our site easily.
Bluehost offers an enhanced interface for cPanel with lots of features and additional tools that make it easier to manage all our websites, domain, files, emails and many more from one location.
Fast Page Loading Speed
Today Server Load Speed is performing the main role for our website. It's important to check Loading Speed when we choose a hosting provider. We want to have a fast loading speed for our user or visitors so they don't leave our site before loading.
99.9% Uptime and Backups
Bluehost offers a guaranteed 99.9% uptime with the fast speed. Lots of service provider offers the same 99.9% uptime but they failed to maintain their promise. Sometimes we face returning users or we may lose in our sales. It's all depends on the server uptime. Bluehost invest millions of dollars to build their data centers. These data centers provide top-notch security and stability to their customers.
Also, Bluehost provide a feature for daily, weekly, and monthly backups for your entire account. You can restore your backup data within just a mouse click.
24/7 Expert Technical Support
24/7 Expert Technical Support, Yes that's right! Bluehost provides the technical support via phone, email or live chat. Bluehost support team is experienced and very helpful, they people solve customer queries in the live chat session. If any of issue need to track for future you can go with the support ticket.
As you can see some of the reasons, we mentioned in this article choosing Bluehost is an excellent choice, and we highly recommend that you do!
They also offer a 30-day money back guarantee, so if you are not happy you can cancel and get your refund!

Conclusion
In this article, we will discuss Bluehost WordPress Hosting. I'm hoping this article helped you to decide why you should choose Bluehost. Please feel free to add the comment if any query.
If you like our content, please consider buying us a coffee.
Thank you for your support!
Buy Me a Coffee